As I'm sure most of you know the Super Bowl is on February 5th. I'm taking two classes this semester, we meet on Monday and Tuesday nights. Both of my professors have assigned papers. One is due February 6th, the other on the 7th.
I know what you're thinking. I have plenty of time to work on it now and get it done before the Super Bowl. This works in theory. Just one small problem. I am the biggest procrastinator ever when it comes to school work. I really should buy this poster: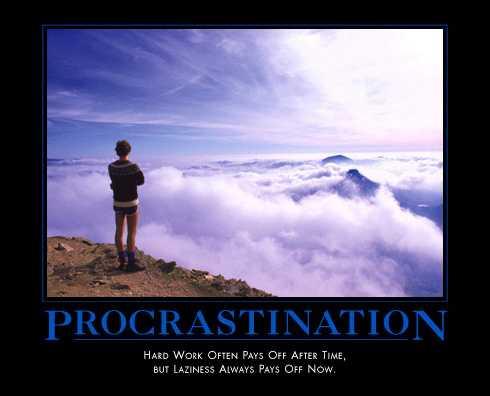 So here's my plan. Going to get one paper done this weekend. This gives me all next week and Saturday to get the other one done. I'll keep you posted if this really happens.
Go Seattle.