March Madness is upon us. I love this time of year. The 2006 bracket has officially been announced. Here are my picks.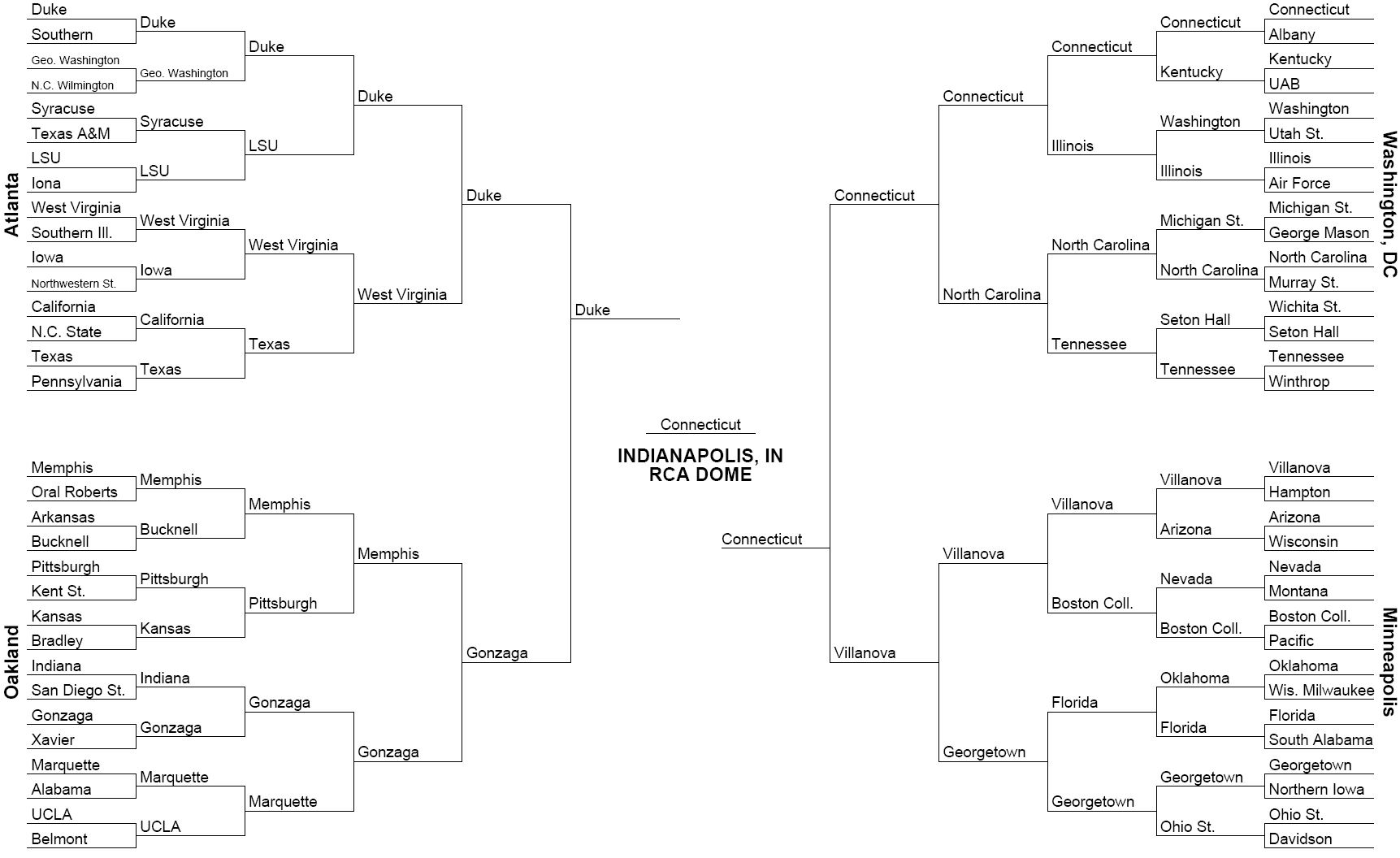 I can remember filling out my first brackets in 5th or 6th grade. I was a ball boy for Bucknell's Mens Basketball team those years. Bucknell never made it to the tournament under my watch, but I think watching Patriot League championship games had a lasting impression on me. FYI, Bucknell has made the tournament in 2005 and 2006. I have to wonder what my legacy I left behind has to do with this!
Anyway, fast forward to 2006. WVU is now my team of choice (as if you didn't already know). WVU finished 3rd in the Big East. We finished behind UConn and Villanova, both #1 seeds in the NCAA tournament. Speaking of the Big East. We have 5 teams in the top 25 and 8 teams in the NCAA tournament, the best in the country. WVU is on both of these lists.
I really wish college football would adopt a tournament to decide the champ. I'm not sure what we'd call it though. Here's a couple of ideas, December Delight or January Jubilation. I think NCAA would have to hire some marketers to come up with a catchy name.