We're less than a week until the start of WVU's 2007 football season! I really can't wait. Kick off is Saturday at 3:30 pm. The weather is supposed to be in the 80's and only a 10% chance of rain. Sounds like a perfect day for the start of football.
The weather will be a welcome change. The last two time's I've watched the Mountaineers at home it has snowed.
This is Treah and I after the 2006 WVU vs Rutgers game, this was the home closer last season. I think Doug took it with his cellphone. We beat Rutgers in triple overtime even with our starting QB, Pat White, out (injured) for the entire game. I don't remember how cold it was that night, but It was cold.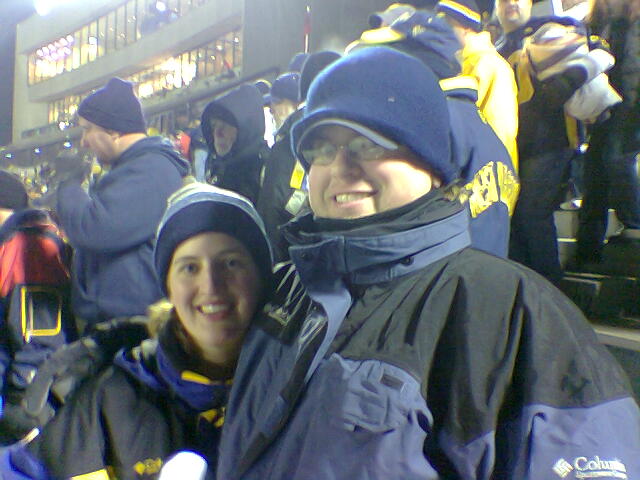 The last time I saw the Mountaineers was at the 2007 Spring Game. You'd think spring games would be warm, you might need a sweatshirt. Nope, not at WVU. It turned out to be a blizzard. The cold weather at the Rutgers game was to be expected, it was a night game in December. However, the spring game this year was on April 7th. Go figure. Here's a picture of Dirty Al, Al, Dick, and James (left to right) at the tailgate.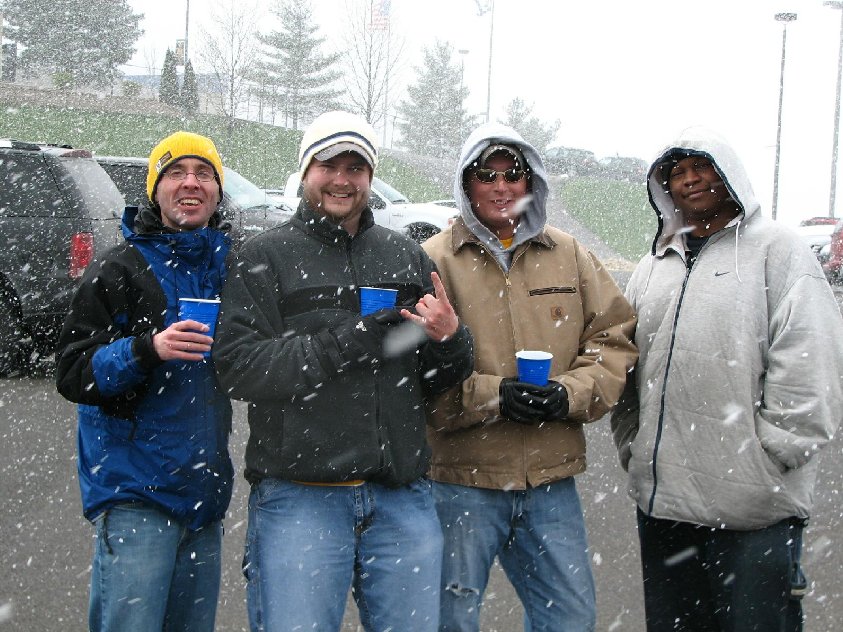 Here's hoping Saturday's weather is better. Let's Go Mountaineers!!