So by now most people already know the story about Governor Manchin forcing WVU into a 7 year deal to play Marshall University in football. Governor Manchin is a WVU alumnus, but you've got to wonder where his loyalties lie. The deal definitely isn't good for WVU.
Over the weekend I saw this picture of him sporting Marshall green and a MU lapel pin: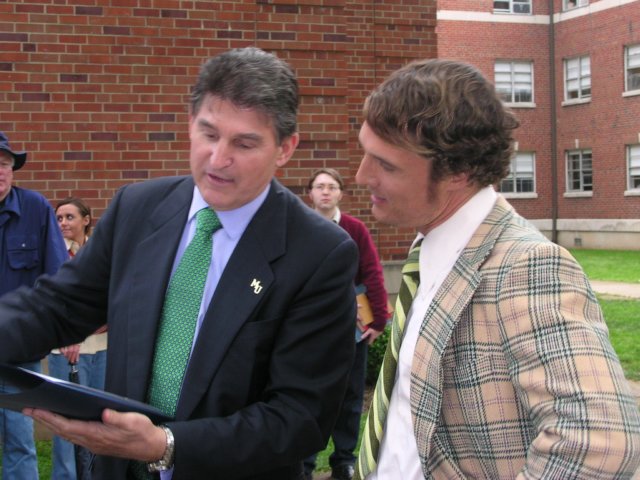 It hit me the after seeing the picture. Governor Manchin must think MU stands for Manchin University. I just can't wait until it becomes WVU Huntington Campus or Huntington Community College, take your pick.
Yes that is Matthew McConaughey with him. He decided to ruin his career by taking a role in the upcoming blockbuster flop "We are Marshall."