I'm sure everyone has heard by now the Mountaineers are 1 win away from the national title game. This makes the upcoming Back Yard Brawl against Pitt even more exciting.
I think that the late great Jack Fleming had it right: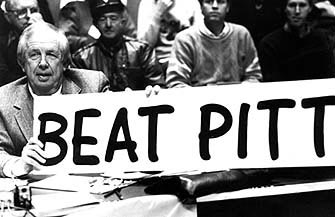 Given WVU's successful season and that Pitt sucks, I'm thinking we'll be OK.